WA Chapter
ACES has a National Committee which organises National Events and programs. There are also active Chapters with committees in NSW, Queensland, Victoria and Western Australia.
 Each active committee has programs of meetings and events, details of which are accessible through the links below.
ACES is always looking for presenter to showcase Cost Engineering particular practice, innovation or general matter subject. If you are keen to share your knowledge with others. Get in touch with us!
Events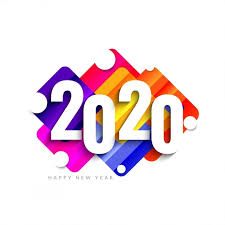 | | | | |
| --- | --- | --- | --- |
| DATE | TITLE | FORMAT | PRESENTER |
| | | | |
| TBA | Advanced Work Packaging | Panel Discussion | Various |
| | | | |
Unlock the power of Project Data Analytics - Perth - 3 Dec 2019 by Darrin Kinney
Project Risk Management – Risk Assurance Vs Control Management – Perth – 28 Aug 2018
ACES Western Australian Chapter AGM and Election of Office Bearers for 2018/2019
Dear ACES members, after a successful election, we are pleased to announce the nomination of the following individual:
Committee Positions, portfolio rep
Gaston Van Wyk, Chairperson: The general coordinator and spokesperson for the committee.
Julien Roby, Deputy Chairperson: Stand in and support to Chair person. Manage CPD program theme and content.
Christo Sebastian, Membership: Review and welcome new members and send introductory email including contacts, program and web page details. Analyse, report & recommend on trends in membership and meeting attendances.
Philip Yap, Social Media Manager and Marketing Coordinator: Organises web page, LinkedIn and other social media content, and markets ACES activities.
Jay Tomar, Event Program Coordinator: Coordination of the logistics of the ACES technical program from development to delivery, including the monthly technical presentations.
Rob Quaterman, Committee Secretary
Committee Meetings
The ACES WA Chapter Committee meetings are monthly and are held either at Engineers Australia 712 Murray Street, West Perth 6005 or at a venue agreed by the committee members.
Each portfolio rep is looking for volunteer to expand his sub committee. Get in touch and get involved!
Julien Roby
Deputy Chair, WA Web Admin
Mrityunjaya (Jay) Tomar
Committee Member
Philip Yap
Committee Member
Christo Sebastian
Committee Member
Robert Quaterman
Committee Member